COVID-19:Here Are 13 Good News The World Is Celebrating
Here Are 13 Good News The World Is Celebrating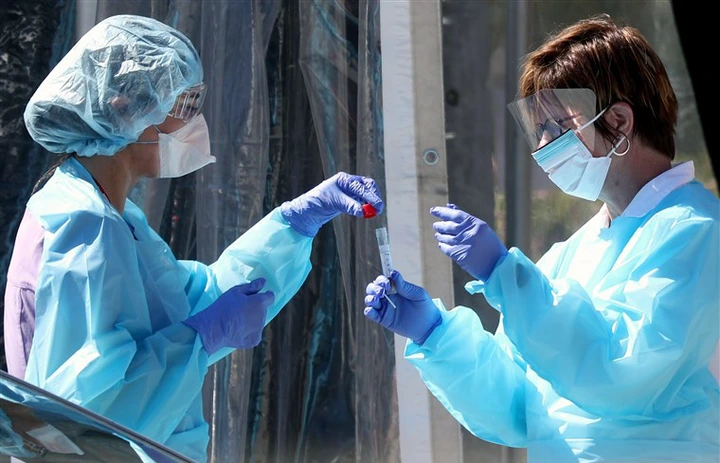 Coronavirus pandemic appears to be threatening the existence of humans on planet earth, as a result, humankind has been subjected to fear, worry, and uncertainty.
Though there are dark clouds, the world is beginning to see signs of sunny days to come, as some positive news are beginning to emerge.
Although there is great cause for concern, let take a look at some positives and boost our hope. See images below for details.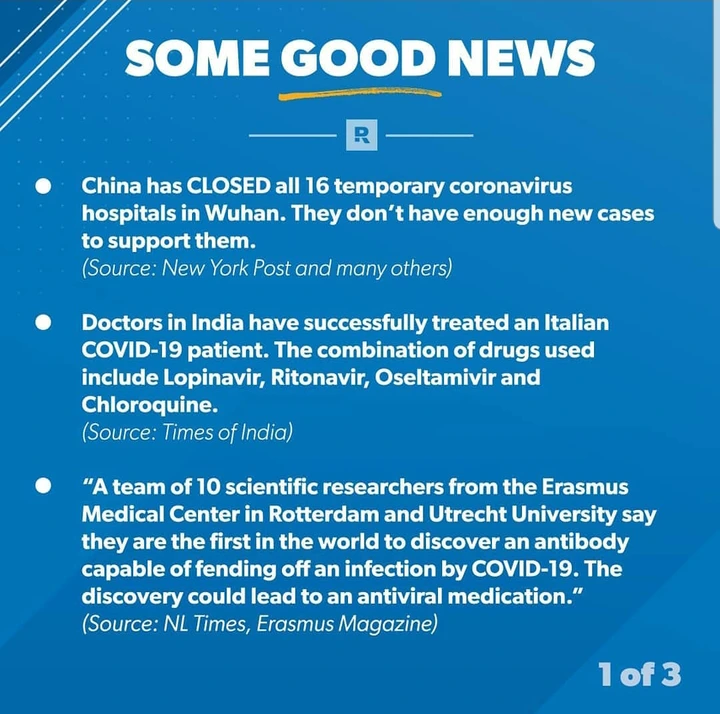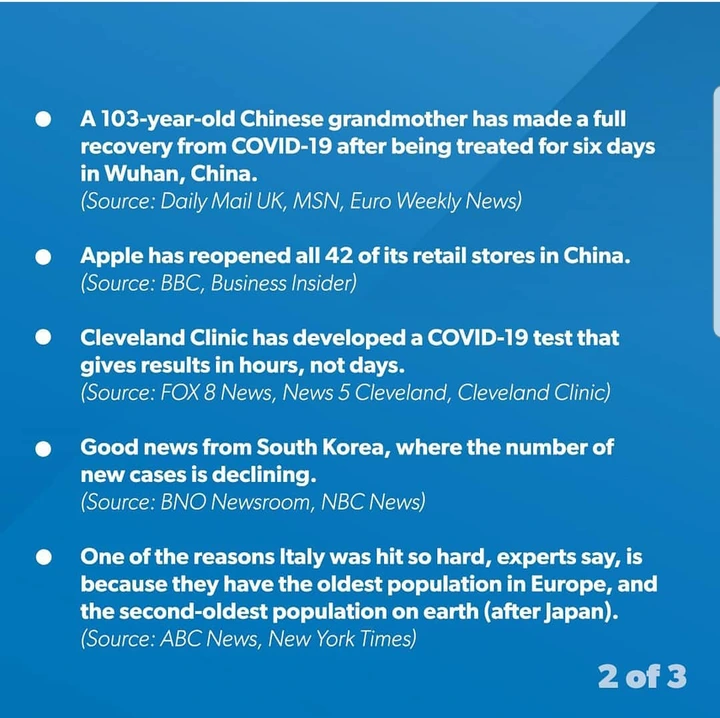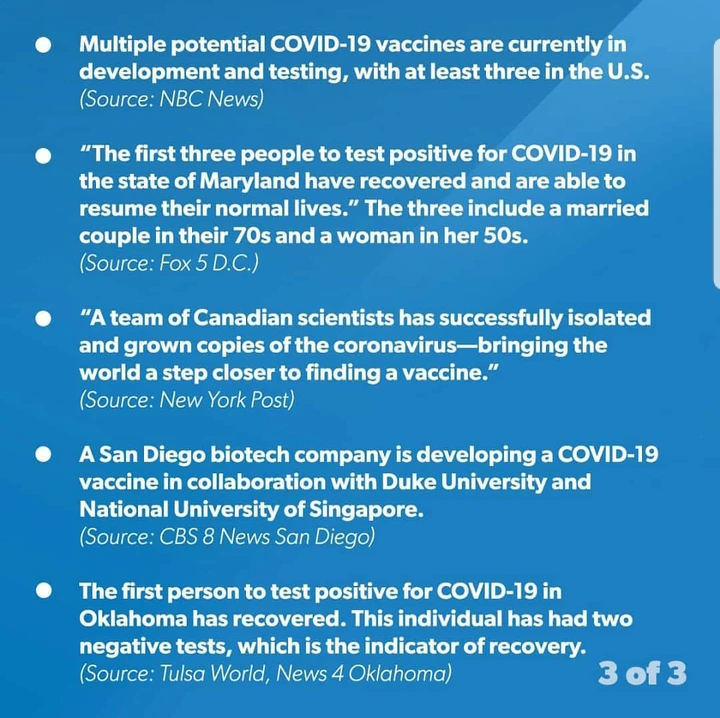 While these are encouraging, kindly note that coronavirus is a global issue that must NOT be treated with levity. This is a trying time for both the infected and those looking to avoid getting infected.
To avoid catching and spreading coronavirus, kindly do the following:
1. Wash your hands with soap and water often – do this for at least 20 seconds.
2. Always wash your hands when you get home or into work.
3. Use hand sanitiser gel if soap and water are not available.
4. Cover your mouth and nose with a tissue or your sleeve (not your hands) when you cough or sneeze.
5. Put used tissues in the bin immediately and wash your hands afterwards.
6. Avoid close contact with people who have symptoms of coronavirus.
7. Only travel on public transport if you need to.
8. Work from home, if you can.
9. Avoid social activities, such as going to pubs, restaurants, theatres and cinemas.
10. Avoid events with large groups of people.
11. Do not touch your eyes, nose or mouth if your hands are not clean.
Latest posts by TITI NAIJA
(see all)
Author Details
Share this post with your friends on
0 Responses